Greetings fellow drivers! Are you ready to get your hands dirty and give your Subarus some much-needed TLC? Today, we're talking tire rotation, and let me tell you – it's not as complicated as it may seem. Plus, with these helpful tips and ideas, you'll be able to save some money and have some fun in the process.
Tire Rotation: The Basics
First things first, let's go over what tire rotation actually is. It's a process where you switch the positions of your tires, moving the front tires to the back and vice versa. This is done in order to ensure that your tires wear evenly over time, which can prevent a host of problems like blowouts or skidding.
When it comes to tire rotation, there are a couple of ways you can do it. You can either take your Subaru to the dealer and have them do it, or you can do it yourself. Now, I'm not one to tell you what to do, but I think we both know which option is more fun (and cheaper).
DIY Tire Rotation Tips
If you're ready to tackle tire rotation on your own, there are a few things you'll need to keep in mind. Here are some helpful tips:
1. Check Your Owner's Manual
Before you start rotating your tires, make sure to consult your owner's manual. It will have instructions specific to your Subaru and can help you determine the best way to rotate your tires.
2. Invest in a Good Jack
If you don't already have a good jack, now's the time to invest in one. You'll need to lift your car to rotate your tires, and a good jack can make the process much smoother.
3. Use a Torque Wrench
When you're removing and tightening lug nuts, make sure to use a torque wrench. This will help you ensure that everything is tightened properly and prevent any damage to your tires.
How to Rotate Your Tires
Ready to get started? Here's a step-by-step guide to rotating your tires:
1. Park Your Car on a Level Surface
Find a flat, level surface to park your car on. Make sure to engage the parking brake so your car doesn't roll while you're working on it.
2. Loosen the Lug Nuts
Using a lug wrench, loosen the lug nuts on each tire. Be careful not to remove them completely – just loosen them enough so you can remove them later.
3. Lift Your Car
Using your jack, lift one corner of your car at a time. Once the car is lifted, place a jack stand under the car to support it. Then, use your jack to lift the opposite corner of the car and place another jack stand under it. Repeat this process until all four corners of the car are lifted and supported by jack stands.
4. Remove the Wheels
Now that your car is lifted and supported, it's time to remove the wheels. Take off each lug nut and remove the wheel from the car.
5. Rotate the Tires
Now it's time to rotate your tires. Take the tires from the front of the car and move them to the back. Then, take the tires from the back of the car and move them to the front. This will ensure that your tires wear evenly over time.
6. Re-Attach the Wheels
Once your tires are rotated, it's time to re-attach the wheels. Line up the holes in the wheel with the studs on the car and hand-tighten each lug nut.
7. Lower Your Car
Using your jack, lower your car off the jack stands. Once the car is back on the ground, tighten the lug nuts using a torque wrench to the appropriate specs.
8. Check Your Tires
Make sure to check your tire pressure once everything is reattached. You can use a tire pressure gauge to ensure that each tire is properly inflated.
In Conclusion
And there you have it – tire rotation made easy! With these tips and ideas, you'll be able to keep your Subarus running smoothly and save some money in the process. So go ahead and get your hands dirty – your Subaru (and wallet) will thank you!
If you are searching about Subaru Forester: Tire rotation – Tires and wheels – Maintenance and you've came to the right place. We have 7 Images about Subaru Forester: Tire rotation – Tires and wheels – Maintenance and like Tire Rotate: Manual vs Dealer – Subaru Outback – Subaru Outback Forums, Chicago Subaru Tire Rotation Service | Berman Subaru of Chicago and also Tire Rotate: Manual vs Dealer – Subaru Outback – Subaru Outback Forums. Here it is:
Subaru Forester: Tire Rotation – Tires And Wheels – Maintenance And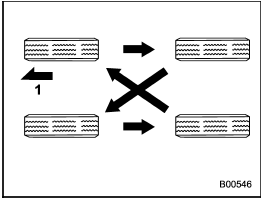 www.c-suvs.com
Tire Rotate: Manual Vs Dealer – Subaru Outback – Subaru Outback Forums
www.subaruoutback.org
tire rotate subaru outback directional dealer manual vs arrows fellow members there forum
Rotating Tires, Back Wheels Spin Freely? Correct? – Subaru Outback
www.subaruoutback.org
tires rotation tire spin rotating correct freely wheels subaru outback forums
DIY Tire Rotation – Page 2 – Subaru Outback – Subaru Outback Forums
www.subaruoutback.org
rotation tire outback subaru forums diy likes
Dually Tire Rotation Pattern – Victoria-greb
victoria-greb.blogspot.com
Subaru Tire Rotation – YouTube
www.youtube.com
rotation tire subaru
Chicago Subaru Tire Rotation Service | Berman Subaru Of Chicago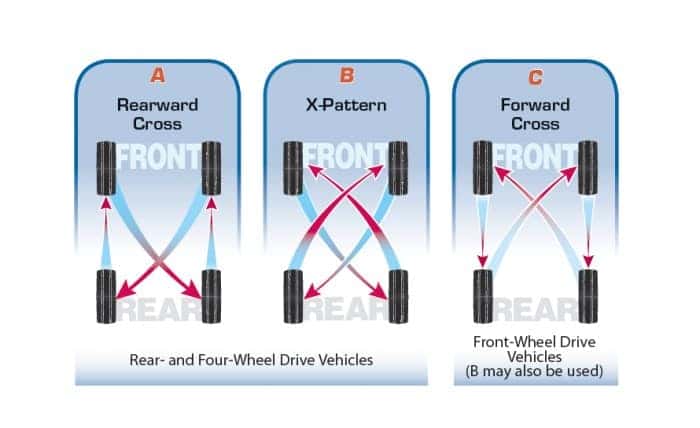 www.subaruchicago.com
tire rotation tires subaru rotating wheel rotate alignment asx chicago outlander sport service rvr car patterns drivers filipino everything need
Tire rotation tires subaru rotating wheel rotate alignment asx chicago outlander sport service rvr car patterns drivers filipino everything need. Rotating tires, back wheels spin freely? correct?. Subaru tire rotation