The world of cryptocurrencies is constantly evolving, with new projects popping up all the time. One of the latest to capture people's attention is Pi, a digital currency that can be mined for free on your phone. Some are questioning whether Pi is worth anything and whether it's a scam, while others are excited about its potential. In this article, we'll take a closer look at Pi and try to assess its value.
What is Pi?
Pi is a digital currency that was created by a team at Stanford University in 2019. It aims to create a more user-friendly version of cryptocurrency that can be easily accessed by anyone with a smartphone. Instead of requiring expensive hardware and electricity to mine, Pi can be mined using your phone without draining your battery or data plan.
But how does it work? Essentially, by joining the Pi network, you can contribute to the mining process and earn Pi as a reward. The more people that join the network, the more secure and valuable the currency becomes. This is similar to how traditional cryptocurrencies like Bitcoin work, except that Pi is designed to be more accessible and environmentally friendly.
Is Pi Worth Anything?
One of the biggest questions surrounding Pi is whether it's actually worth anything. After all, if you can mine it for free on your phone, why would anyone be willing to buy it?
One possibility is that as the network grows, there will be more demand for Pi to use in transactions. If enough merchants accept Pi as a form of payment, it could become a valuable currency. Additionally, as the number of Pi users grows, the value of the currency should also increase, assuming that there is enough demand to keep up with the supply.
Of course, there is also the possibility that Pi is simply a speculative investment that could crash at any time. It's worth noting that at the time of writing, Pi is not listed on any major exchanges, so it's not currently possible to buy or sell Pi for other currencies. This makes it difficult to determine what Pi is actually worth.
How to Mine Pi
If you're interested in getting started with Pi, the first step is to download the Pi Network app from your phone's app store. Once you've downloaded the app, you'll need to create an account and verify your phone number. From there, you can start mining Pi by pressing the lightning bolt button in the app.
It's worth noting that mining Pi is not a get-rich-quick scheme. The mining rate is designed to slow down over time, which means that early adopters will earn more Pi than later ones. Additionally, the value of Pi is currently unknown, which means that even if you mine a lot of it, you may not be able to sell it for much (if anything).
Tips and Ideas for Pi
If you're interested in getting involved with Pi, here are a few tips to keep in mind:
Mine Pi on multiple devices. You can mine Pi on multiple phones (as long as they're all registered with different phone numbers), which can help you earn more Pi.
Invite others to join the Pi network. You can earn a bonus Pi for each person you invite to the network, up to a certain limit.
Be patient. Pi is still a new currency, and it's unclear what its long-term value will be. Don't invest more time or resources than you're willing to lose.
Conclusion
Pi is an intriguing new digital currency that has garnered a lot of attention in a short amount of time. While there are definitely questions about its value and legitimacy, there are also good reasons to be excited about its potential. Whether or not Pi becomes a valuable currency remains to be seen, but for now, it's an interesting project to keep an eye on.
If you are searching about Pi Is A New Digital Currency, Mine For Free While Offer Last – Jobs you've came to the right page. We have 7 Pics about Pi Is A New Digital Currency, Mine For Free While Offer Last – Jobs like Pi GET STARTED MINING TODAY in 2021 | Networking, Coding, Today, [New Research] Pi Coin Price Predictions: Is This Project a Scam and also Pi GET STARTED MINING TODAY in 2021 | Networking, Coding, Today. Read more:
Pi Is A New Digital Currency, Mine For Free While Offer Last – Jobs
www.nairaland.com
currency coin commemorative vacancies
[New Research] Pi Coin Price Predictions: Is This Project A Scam
currency.com
cryptocurrency borsaya girecek zaman predictions pengetahuan ilmu ruang hesaplama appears stein bitcoin
[New Research] Pi Coin Price Predictions: Is This Project A Scam
currency.com
crypto predictions
Pi GET STARTED MINING TODAY In 2021 | Networking, Coding, Today
www.pinterest.com
mining
Pin On Projets à Essayer
www.pinterest.com
Pi Network Price Today Pi/usd Coin Value Crypto Stock Market Chart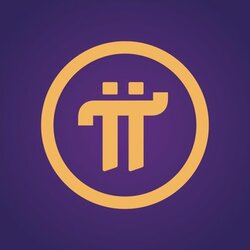 coindataflow.com
What Is The Deal With Pi Network/Coin ? : OutOfTheLoop
www.reddit.com
crypto cryptocurrency moneymorning investors steer should
Crypto cryptocurrency moneymorning investors steer should. Pi is a new digital currency, mine for free while offer last. What is the deal with pi network/coin ? : outoftheloop