Starting a side business is a great way to supplement your income and gain new skills. With just a little bit of time and effort, you can start a successful venture that will provide you with the extra cash you need to pay off debt, save for a vacation, or even take the leap into entrepreneurship full-time. In this article, we'll provide you with some tips and ideas on how to start a successful side business.
First and foremost, it's important to understand the advantages of having a side business. According to financial experts, having a side business allows you to diversify your income streams, which can help to protect you from financial hardship in the event of a job loss or economic downturn. Additionally, running a side business can help you to develop new skills, network with other professionals in your field, and gain valuable experience that can be applied to your full-time job.
Now that we've covered some of the benefits of starting a side business, let's take a look at some great ideas that you can start with a full-time job. These ideas are all relatively low-risk and can be started with just a small amount of start-up capital:
1. Blogging: If you have a particular area of expertise, consider starting a blog or website focused on that topic. You can write articles, create videos, or record a podcast to share your knowledge with others. Over time, you may be able to monetize your site through advertising or sponsored content.
2. E-commerce: With the rise of online shopping, it's easier than ever to start an e-commerce business. Consider selling products on a platform like Amazon, Etsy, or eBay. You can start with just a few items and gradually build your inventory as sales grow.
3. Online tutoring: If you're an expert in a particular subject, consider offering online tutoring services. You can work with students all over the world and set your rates based on your experience.
4. Freelance writing: If you have strong writing skills, consider becoming a freelance writer. You can find opportunities on sites like Upwork or Fiverr, or reach out to companies directly to pitch your services.
5. Pet care: If you love animals, consider offering pet care services. You can walk dogs, pet-sit, or offer grooming services. You can start by advertising to friends and family and gradually expand your clientele as word-of-mouth spreads.
Once you've chosen a side business idea, it's important to set yourself up for success. Here are some tips on how to get started:
1. Create a schedule: When juggling a full-time job and a side business, it's important to be organized. Set aside specific times each week to work on your side business and stick to them as much as possible.
2. Build a website: A website is an essential tool for any business, even a side business. It allows you to showcase your products or services, connect with potential customers, and establish your brand. You can use a platform like WordPress or Squarespace to build your site quickly and easily.
3. Network: Attend industry events and connect with other professionals in your field. You never know when a new opportunity or partnership may arise.
4. Use social media: Social media is a powerful tool for connecting with customers and building your brand. Choose one or two platforms that make sense for your business and post regularly to engage with your audience.
5. Keep records: Keep track of your expenses and income so that you can accurately report them on your taxes. This will also help you to understand how your business is performing and make adjustments as needed.
Starting a side business can be a great way to supplement your income and gain new skills. With just a little bit of time and effort, you can start a successful venture that will provide you with the extra cash you need to achieve your financial goals.
If you are looking for 4 Tips For Successfully Starting a Side Business you've came to the right place. We have 7 Pics about 4 Tips For Successfully Starting a Side Business like 20+Small Side Business Ideas & Opportunities in 2020 – businessmaza, 5 Reasons Why Starting a Side Business Makes Great Sense | Rowan and also 20+Small Side Business Ideas & Opportunities in 2020 – businessmaza. Here you go:
4 Tips For Successfully Starting A Side Business
rwrant.co.za
Advantages Of Having A Side Business
financialhighway.com
advantages
20 Side Business Ideas You Can Start With Full-time Job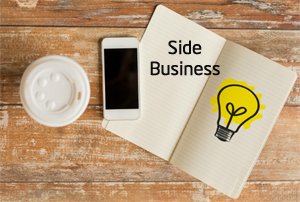 moneyexcel.com
moneyexcel
5 Reasons Why Starting A Side Business Makes Great Sense | Rowan
rowanfinancial.com
side business sense reasons starting makes why great
5 Tips To Ensure The Success Of Your Side Business While Still At
www.entrepreneurshiplife.com
side business ensure success college while still tips customers learn
The Best Side Business Ideas (That You Can Do Part Time) | SmartSeller
smartseller.online
20+Small Side Business Ideas & Opportunities In 2020 – Businessmaza
www.businessmaza.com
Advantages of having a side business. 5 tips to ensure the success of your side business while still at. The best side business ideas (that you can do part time)