So you wanna be a digital marketing manager, eh? Sounds fancy! You probably imagine yourself sitting in a swanky office, sipping on some coffee, staring at an endless stream of data and graphs, and sprinkling some magic fairy dust on campaigns that make people buy stuff. Well, let me tell you, it's not all rainbows and unicorns, but if you have the passion, the skills, and the humor, you might just rock this job like a boss. Here are some tips, ideas, and how-to's to get you started on your digital marketing journey.
The Digital Marketing Manager Job Description
First things first, let's look at what the job description of a digital marketing manager entails. According to the data, a typical digital marketing manager is responsible for:
Developing, implementing, and managing marketing campaigns that promote a company's brand, products, or services across digital channels like social media, email, search engines, and websites.
Creating, curating, and optimizing content that resonates with the target audience and drives engagement, traffic, and conversions.
Analyzing, measuring, and reporting the performance of marketing campaigns and making data-driven decisions to improve their effectiveness and ROI.
Collaborating with internal teams, third-party vendors, and clients to align marketing objectives with business goals and ensure seamless execution and communication.
Keeping up-to-date with the latest trends, technologies, and best practices in digital marketing and continuously learning and experimenting to stay ahead of the curve.
Phew, that's a lot! But fear not, my dear aspiring digital marketing manager, for you shall not be alone in this adventure. Let's break down each of these responsibilities and see how you can approach them with some humor, creativity, and nerdiness.
Developing, Implementing, and Managing Marketing Campaigns
This is where the magic happens, or at least where the spaghetti sauce meets the meatballs. To create successful digital marketing campaigns, you need to have a deep understanding of your target audience, their pain points, their preferences, and their behavior. You also need to know your competition, your strengths, your weaknesses, and your value proposition. And most importantly, you need to have a strategy that aligns all these elements into a coherent and effective plan.
But wait, don't just draft a dry and boring strategy that looks like a legal document. Spice it up with some humor, some bold statements, some memes, and some references that your target audience can relate to. For example, if you're marketing a new line of pet food, you could say something like:
"Our pet food is so delicious, even your neighbor's cat will stop stealing it."
Or if you're promoting a new software tool for remote teams, you could say:
"The only thing better than working from home is working from home with our tool. You'll never miss your annoying coworkers again."
Of course, humor is subjective and can backfire if you offend or alienate your audience. So make sure to test your messaging and tone on a small sample before unleashing it on the masses.
Creating, Curating, and Optimizing Content
This is the bread and butter of digital marketing. Without great content, your campaigns are like zombies without brains. You need to create content that speaks to your audience's needs, emotions, and aspirations. You also need to curate content from other sources that complements or enhances your brand's message. And most importantly, you need to optimize your content for search engines, social media, and other channels.
But how do you make your content stand out in a sea of noise and cat videos? By being creative, witty, and original. You don't have to reinvent the wheel, but you can certainly customize it with some neon lights and spinners. Here are some ideas for spicing up your content:
Create funny memes or GIFs that relate to your brand or product. You can use tools like Canva, Giphy, or Imgflip to make them.
Write catchy headlines that make people curious or intrigued. For example, instead of saying "10 Tips for Better Sleep", you could say "Ridiculous Tricks to Trick Your Brain into Sleeping Like a Baby".
Use storytelling to convey your brand's message or values. People love stories, and they remember them better than facts or statistics.
Experiment with different content formats, such as videos, podcasts, infographics, or interactive quizzes. You don't have to be a pro in all of them, but you can test what works best for your audience and your goals.
Analyzing, Measuring, and Reporting the Performance of Marketing Campaigns
This is where the rubber meets the road, or at least where the data meets the nerds. To evaluate the effectiveness of your marketing campaigns, you need to track the right metrics, such as traffic, engagement, leads, conversions, revenue, or customer retention. You also need to use the right tools, such as Google Analytics, Facebook Ads Manager, or Hubspot, to collect and analyze the data. And most importantly, you need to make sense of the data and translate it into insights, recommendations, and actions.
But how do you avoid drowning in a sea of numbers and charts? By visualizing the data, simplifying the jargon, and presenting the insights in a compelling way. You can use tools like Tableau, Datawrapper, or Infogram to create interactive and digestible dashboards, or you can use plain English and analogies to explain the results to non-technical stakeholders. For example, instead of saying "Our bounce rate increased by 10% last month", you could say "Our website's welcome mat turned into a trampoline, and visitors bounced away before we could say hi. Let's fix it by tweaking the messaging and layout."
Collaborating with Internal Teams, Third-Party Vendors, and Clients
This is where the teamwork makes the dream work, or at least where the cats make peace with the dogs. To ensure the success of your marketing campaigns, you need to work closely with other departments, such as sales, product development, customer service, or IT, to align the objectives and resources. You also need to coordinate with external partners, such as agencies, freelancers, or influencers, to leverage their expertise and reach. And most importantly, you need to communicate efficiently and proactively with your clients to manage their expectations, address their concerns, and demonstrate your value.
But how do you avoid playing the blame game, the ego wars, or the miscommunication fiascos? By fostering a culture of trust, respect, and transparency, and by using the right tools and processes to streamline the collaboration. You can use tools like Trello, Asana, or Basecamp to assign tasks, set deadlines, and track progress. You can also use video conferencing or chat apps to facilitate real-time communication and feedback. And you can always rely on some good-old empathy and humor to diffuse conflicts, build rapport, and show your human side.
Keeping up-to-date with the Latest Trends, Technologies, and Best Practices
This is where the continuous learning makes the earning, or at least where the geeks make the cool kids jealous. To stay ahead of the curve in digital marketing, you need to be curious, hungry, and humble. You also need to be proactive, disciplined, and systematic in your learning process. And most importantly, you need to have a growth mindset that embraces challenges, failures, and feedback.
But how do you avoid being overwhelmed, distracted, or misled by the plethora of information and noise out there? By prioritizing your learning goals, filtering the sources, and applying what you learn in practice. Here are some tips for staying updated and relevant:
Follow the social media accounts, blogs, podcasts, or YouTube channels of digital marketing thought leaders and influencers. Some examples are Neil Patel, Jay Baer, Gary Vaynerchuk, or Mari Smith.
Join online communities, such as Reddit, LinkedIn groups, or Facebook groups, that cater to your niche or interests in digital marketing. You can learn a lot from other professionals, exchange ideas, and get feedback.
Read books, ebooks, or whitepapers that delve deeper into specific topics or skills in digital marketing. Some examples are "The Content Code" by Mark Schaefer, "Traction" by Gabriel Weinberg, or "SEO for Dummies" by Peter Kent.
Enroll in online courses, certifications, or bootcamps that offer structured and comprehensive learning experiences in digital marketing. Some examples are Google Digital Garage, Hubspot Academy, or Udemy.
Attend conferences, seminars, or workshops that bring together experts and practitioners from different sectors and regions in digital marketing. Some examples are MozCon, Social Media Marketing World, or DMEXCO.
Phew, that's a wrap! Hopefully, these tips, ideas, and how-to's have inspired and entertained you on your digital marketing journey. Remember, digital marketing is not just a job, it's also a calling, a passion, and a way of making the world a better place, one click at a time. So go forth and conquer, my fellow digital marketing manager!
If you are looking for Digital Marketing Manager 361-06 | Digital marketing manager, Digital you've came to the right web. We have 7 Pics about Digital Marketing Manager 361-06 | Digital marketing manager, Digital like Digital Marketing Manager job description and responsibilities, Digital Marketing Career 2021 |Scope & Salary and also Digital Marketing Manager 361-06 | Digital marketing manager, Digital. Here you go:
Digital Marketing Manager 361-06 | Digital Marketing Manager, Digital
in.pinterest.com
Digital Marketing Manager Job Description And Responsibilities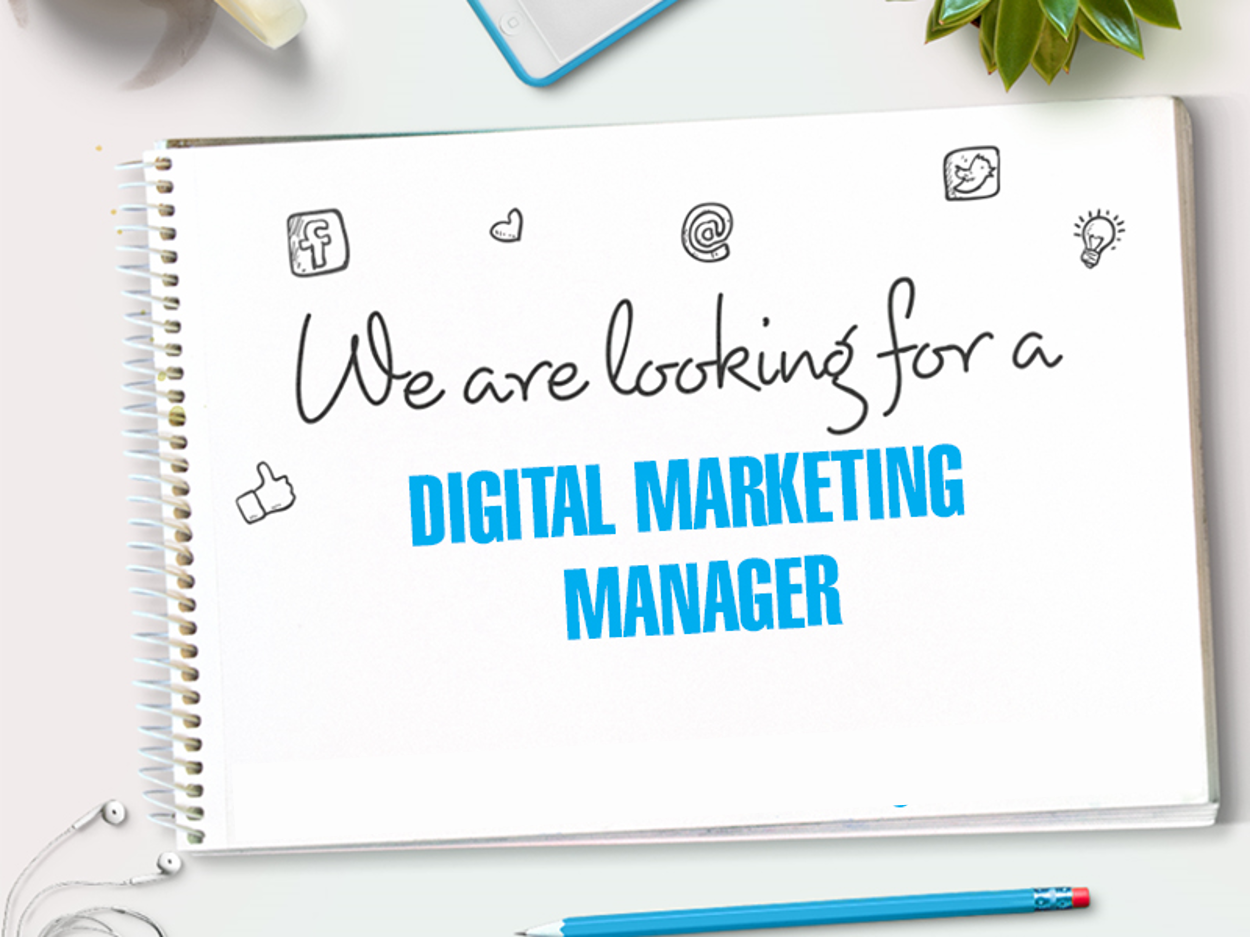 www.edupristine.com
responsibilities edupristine hsim
Digital Marketing Manager Job Description Template | Workable

resources.workable.com
kpis workable framtid
Job Description Of Digital Marketing Manager – Duties & Responsibilities
businessmagnete.com
foremost
Digital Marketing Manager Job Description: Handle The Selling Campaigns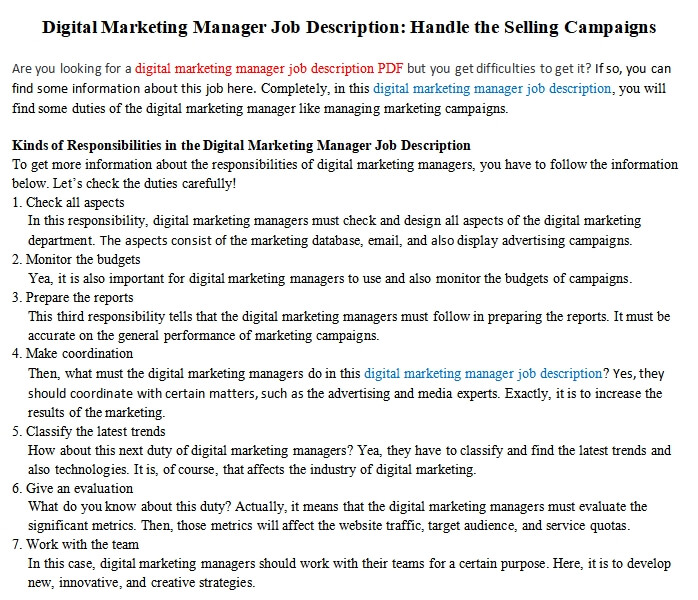 uroomsurf.com
marketing digital job description manager campaigns responsibilities duties selling handle
Digital Marketing Career 2021 |Scope & Salary
www.jinconnect.com
digital marketing job description
Digital Marketing Manager Job Description
www.betterteam.com
Digital marketing manager job description. Marketing digital job description manager campaigns responsibilities duties selling handle. Digital marketing manager job description template